Job Requirement
| | |
| --- | --- |
| Japanese Level | Conversational |
| English Level | None |
Can work at least 1 day per week, 8 hours per day
Japanese conversational level: Can make simple conversation
Japanese reading and writing level: N2
Permanent Resident, Permanent Resident and Spouse Visa Holders
No experience necessary!
No computer operation or customer service.
No resume required!
No resume is required to apply.
No need to take a photo to attach to your resume.
All applicants will be interviewed.
On the day of the interview, you will be asked to fill out the required employment documents.
Job Description
Salary
Over 19,000 yen to 21,500 yen per day!
★High pay, high income, daily payment OK!
Daily wage: 19,000 yen *Driver's license holder, 5 jobs

Daily wage: ¥21,500 (5 jobs and allowance)

Excellent attendance allowance: 20,000 yen *Committed to those who work 22 days or more per month and 8 days or more on Saturdays and Sundays.

30,000 yen incentive for excellent employees
Job Responsibilities
We take care of moving operations for people living alone!
We are a moving company that specializes in moving for single-person households, so it's very easy!

We are looking for an experienced and motivated individual to join our team.

We can finish each job in about 2 hours

We pay full wages even if you finish early, such as at 3:00pm!
Working Days and Hours
| | |
| --- | --- |
| (1) Hours: 08:00~17:00 | Days of the week: Monday, Tuesday, Wednesday, Thursday, Friday, Saturday, Sunday |
| (2) Hours: 07:00~16:00 | Day of the week: Monday, Tuesday, Wednesday, Thursday, Friday, Saturday, Sunday |
Varies depending on the case.
【Other working conditions】
・Minimum work period: 1 to 6 days
・Minimum working days: 1 day per week
Daily payment and advance payment
Cash in hand.
Up to 5,000 yen per day (daily payment every day is OK) The rest is paid on payday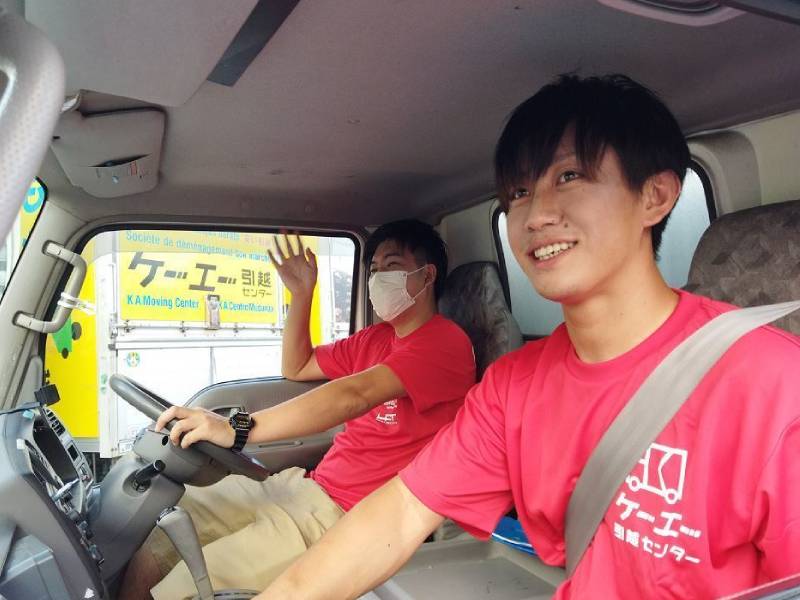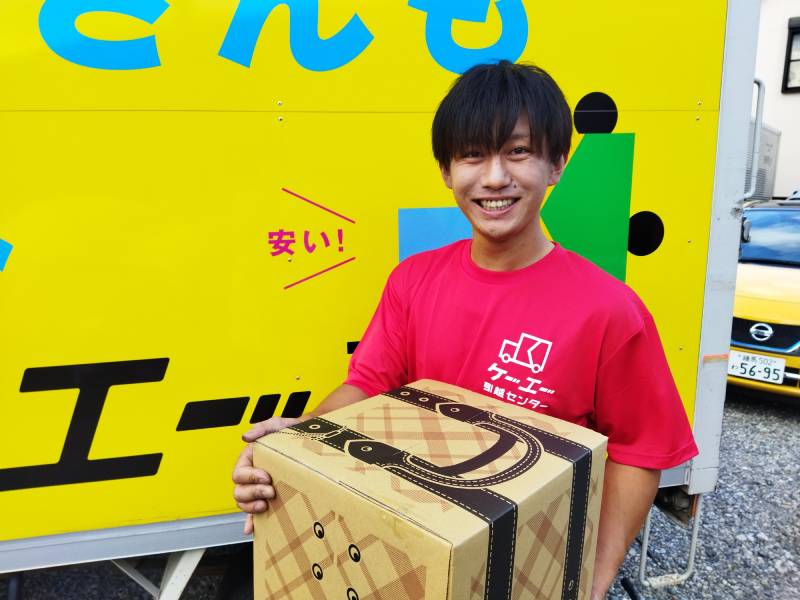 Overtime Details
Average 10-20 hours per month (including overtime).
Daily wage is guaranteed even without overtime. The same amount is paid if you finishing iafter lunch.
Training
10 days of careful training. Same pay during the training period! Your salary doesn't change during the training period!
Contract Period
Contract renewal every 3 months
Holiday
Completely free shift system. You can choose the days you want to work.
Company Location
NPP Building 7F, 1-21-6 Nerima, Nerima-ku, Tokyo
Work Location
・Interview Location : Nerima, Nerima-ku, Tokyo
・Work meeting place : Maruyama, Nakano-ku, Tokyo
8 min. walk from Nogata Sta. on the Seibu Shinjuku Line
8 min. walk from Toritsugu Ikebukuro Station.
15-minute walk from Nerima Station on the Seibu Ikebukuro Line.
Car, motorcycle, and bicycle commuting OK! Parking and bicycle parking are free.
Benefit
Uniforms available

Salary increase available

We also run a car rental shop, so you can rent a company car for shopping, dates, trips, etc

Other benefits (*Car, bike, and bicycle commuting OK!)
Available Insurance
Worker's accident insurance
Smoking Information
Smoking is prohibited inside the company building and trucks. Smoking is only allowed in designated areas outside the company building.
Other
Your belongings will be transported with safety as our top priority! If you're interested in a career in moving, we'd love to hear from you!
What kind of area do you have onsite? We have a variety of sites in the area.
Ikebukuro, Shiinamachi, Higashi-Nagasaki, Ekoda, Sakuradai (Tokyo), Kotake Mukaihara, Shinsakuradai, Nerima, Toshimaen, Nakamurabashi, Fujimidai (Tokyo), Nerima Takanodai, Shakujiikoen, Oizumigakuen, Hoya, Hibarigaoka (Tokyo), Higashikurume, Kiyose, Akitsu, Tokorozawa, Nishi Tokorozawa, Kotesashi, Sayamigaoka, Musashi Fujisawa, Inariyama Koen, Irumashi, Butsuko, Motokajiri, Hanno, Seibu-Shinjuku, Takadanobaba, Shimo-Ochiai, Nakai, Araiyakushimae, Numabukuro, Nogata, Tokyo Metropolitan Ikemasa, Saginomiya, Shimoigusa, Igi, Kami-Igusa, Kamishakuji, Musashinoseki, Higashifushimi, Seibu Yanagisawa, Tanashi, Hanakoganei, Kodaira, Hagiyama, Yasaka (Tokyo), Musashi Yamato, Tamako, Ogawa (Tokyo), Higashiyamato City, Tamagawa-Josui, Musashi Sunagawa, Seibu-Tachikawa, Haijima Kumegawa, Higashimurayama, Aviation Park, Shin-Tokorozawa, Iriso, Sayama City, Sinsayama, Minami-Otsuka, Hon-Kawagoe, Fuchu Honmachi Kita-Fuchu Nishi Kokubunji Shin-Kodaira Shin-Akitsu Higashi-Tokorozawa Niiza, Nakano (Tokyo), Koenji, Asagaya, Ogikubo, Nishi Ogikubo, Kichijoji, Mitaka, Musashi Sakai, Higashi-Koganei, and other areas in Tokyo, Saitama, Chiba and other metropolitan areas. Shinjuku, Bunkyo, Setagaya, Nakano, Suginami, Toshima, Itabashi, Nerima, Nishitokyo, Musashino, Mitaka, Shibuya, Chiyoda, Kita, and many other areas!